I came out of my room yesterday after hours of re-arranging. (yes, I have a problem) I was annoyed that nothing was fitting like it did in my head and I thought a nice glass of cold milk would do the trick. I walked past the kitchen table to find a big plate with two peanut butter & jelly sandwiches cut in half covered in saran wrap, chips on the side, a small bowl with pudding and topped with whipped cream and a glass of iced tea. My mom had left to go shopping with Kourt and she wanted to make sure dad had a good lunch even though she wasn't here. I thought it was the most adorable gesture...so did my dad. So to show his gratitude, he bought her a bouquet of tulips and wrote her a note for when she came home. Oh the little things in life.
I snapped this photo yesterday because the light was so scrumptious.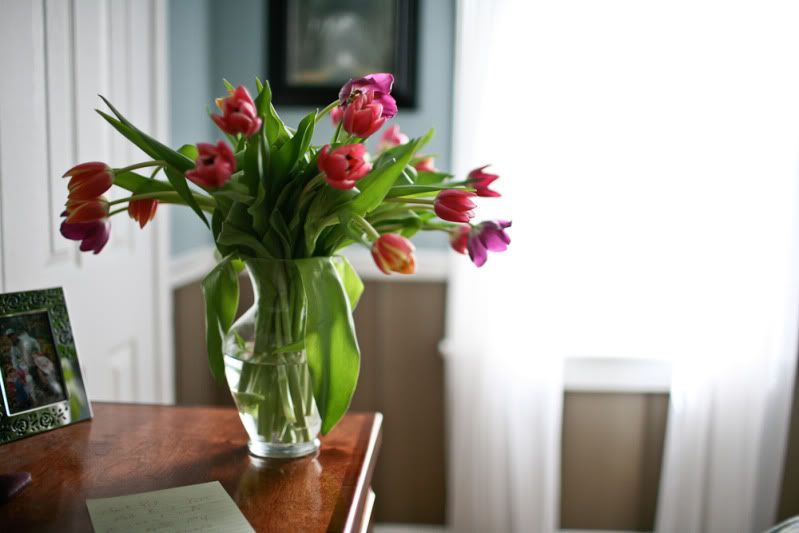 Then I walked that way again this morning and couldn't help but think....'Oh what a difference a day can make'.
See what I mean?