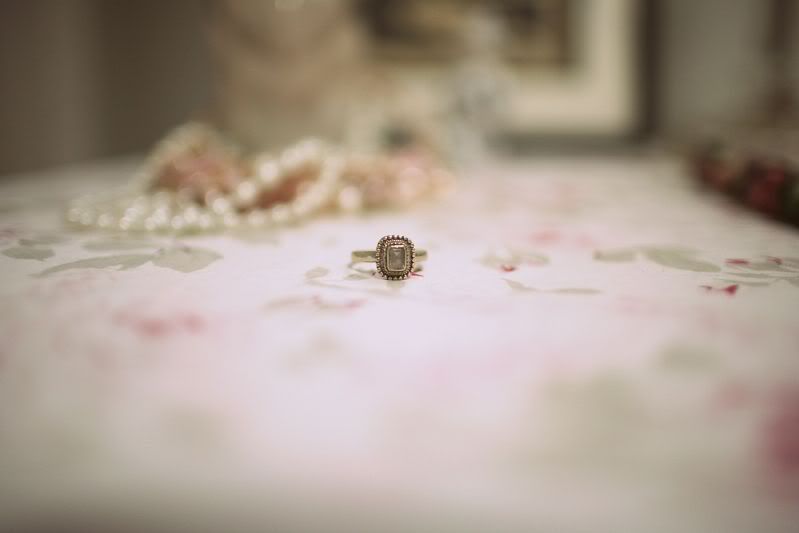 I thought I'd use the free blogging world to address a few repeat questions I've been getting over the last few months. As I like to stress when I post this kind of thing, I'm not answering because I'm better but so I can share what I've learned and am still learning. Thanks for the questions everyone. First 5 were anonymous from Formspring.
I love your photos! I was just wondering what equipment your are using?
Thanks for the compliment! I love that you love them :) I shoot with canon equipment bodies and lenses. I usually shoot with Charlotte, my Canon 5D and a Canon 40D as backup. I'm a firm believer that the quality of your photos depends more on your glass (lens) than your body so I've invested in awesome Canon lenses. My favorites are the 50mm 1.4 (great for senior portraits and kids) and the 35mm 1.4 (Bridals and Engagement Photos.) If you're not ready to splurge on the 35mm glass, the 28mm 1.8 is a great investment.
When you are editing pictures and getting pictures to your clients, what process do you use/have? How do you edit (program?) and do you give clients printouts of their pictures, or do you give them a cd with pictures for them to print out on their own?
I'll be honest with you. It took me a couple of months and many sessions to get into my own processing/turn-around groove. I think that each photographer needs to figure out what works best for them so try out a couple things before settling on one way. Personally, I use Lightroom &
Totally Rad Actions LR edition
(awesome, by the way) for all processing. I try to stay away from heavy presets and general filters and try to focus on adjusting lighting and giving the photo a soft natural feel. I start by uploading the photos to iphoto then make a folder of photos I choose to edit then upload that folder to Lightroom. I'll make my edits and then export that folder to a burn folder for the final CD. After the images are ready to be delivered, I'll make a separate file of photos to blog. Usually about 7 or 8 of my favorites. (rabbit trail....some advice from an
amazing photog
..you don't have to blog EVERY session. just the ones that define who you are and where you want your business to go) My opinion on this may change in the future, but right now I give my clients a photo CD of all images that make it to the final cut. I don't include prints in the packages because that raises cost for me and in turn for them. I like to keep my prices as reasonable as possible.
How do you think of things to blog everyday? Do you ever get tired of it?
Well you win the question of the day award! Sometimes it is very difficult...that is when I pull out my barney bag of magic and get creative. I think that who you are as a person is a huge part of who you are as a photographer. I try to be real in my blogging and hit on things that are who i am and what I love. When you hire someone to photograph something special to you, you're investing your time into who they are, not just the photographs they create. So no, I never get tired of it. One smile and I've done my job
Do you like plums?
eww no.
I'm just starting out...any advice?
absolutely! read, shoot and repeat. use this time to establish who you want to be as an artist.
Don't rush things
. Don't jump right into charging people and the business side of things. I'm sure you have some beautiful friends so grab your camera, your keys and head to the nearest park. Do sessions for family and friends for free to build your portfolio. Offer to intern with a photographer over the summer. You'll do a lot of holding cameras, running to the car for things they forgot and lens swapping but the experience you will receive is priceless. Who knows, they may even let you start second shooting for them. Before you know it, you will feel ready and confident enough in your skills to start investing in your own business. Also, hone your skills on the equipment you have before going into debt with the newest camera thriller.
How do you get your photos to have that sun glare without peoples eyes squinting?
LIGHTING LIGHTING LIGHTING. one of the most important factors in a killer session. The best lighting is early in the morning (7-8am) and in the evening (5-sundown). In the early morning you will get crisp flattering light perfect for portraits and the evening light gives you that romantic magic light perfect for sunflare. When you venture out into the early afternoon hours, the sun is so high in the sky that it makes the skin bright and causes squinting. harsh sunlight is NOT flattering. If you have a choice, go with the morning or the evening.
Where do you find all of these different photo spots?
I'm definitely one of those people with a photographic memory. I see things I like and somehow, when I need it, I can recall it and go back to the same spot. Prepare for your sessions. Get to know your clients and what they enjoy. Find out their passions and who they are as a person...then take what you know and throw out some suggestions. Think outside the box. Preparation will make your session go from okay to great.
Who did your website?
I designed it with Showit--They offer the tools you need to make your site unique and it's very affordable. Check them out @
showitfast.com