my sisters and I share a rare bond. we poke, prod and jump on each other's nerves.. but in reality, deep deep way down, we truly like each other. We also share a unique language....it's called sarcasm. apparently no real relationship is official without it. here are a few common translations.
you smell like rotten pig poo = how lovely to see you!
stop staring at me = you're pretty
GET OUT OF MY ROOM AND STOP STEALING MY CLOTHES = i love to share!
there is no other higher annoyance than you = let me buy you lunch. it would be an honor.
I'm sure my sister had the best of intentions when writing this sharpie note on her shampoo.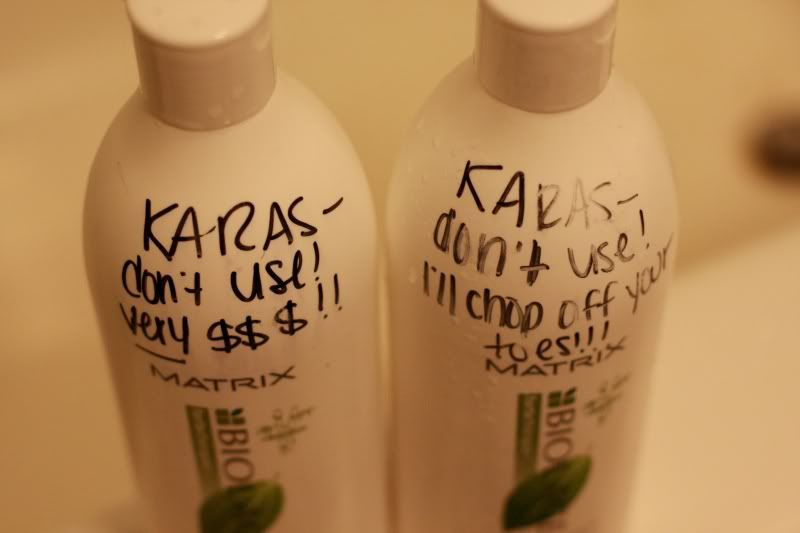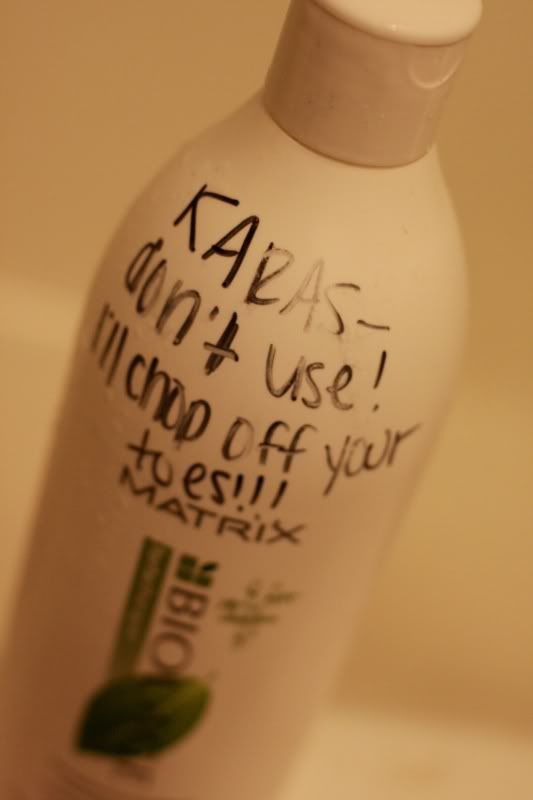 p.s....my old powershot is for sale. it would make a wonderful christmas gift!