only the cutest little girl in the whole entire world. i actually think i've introduced photos of her like that before...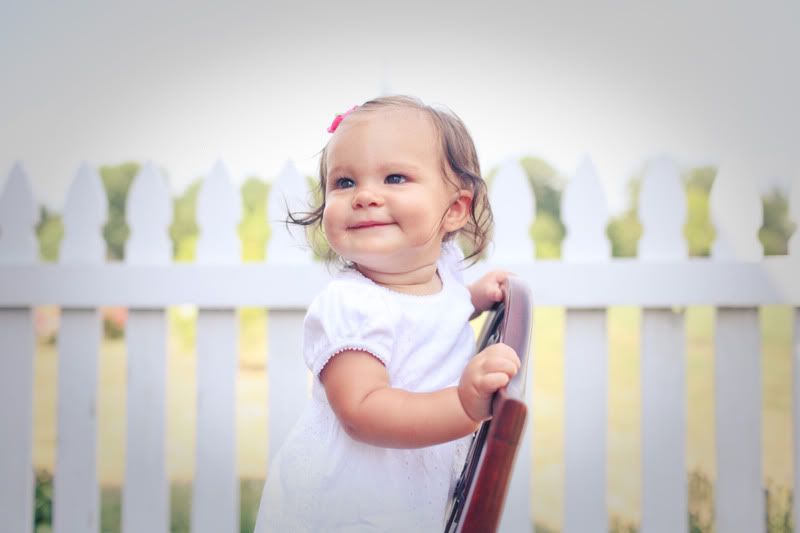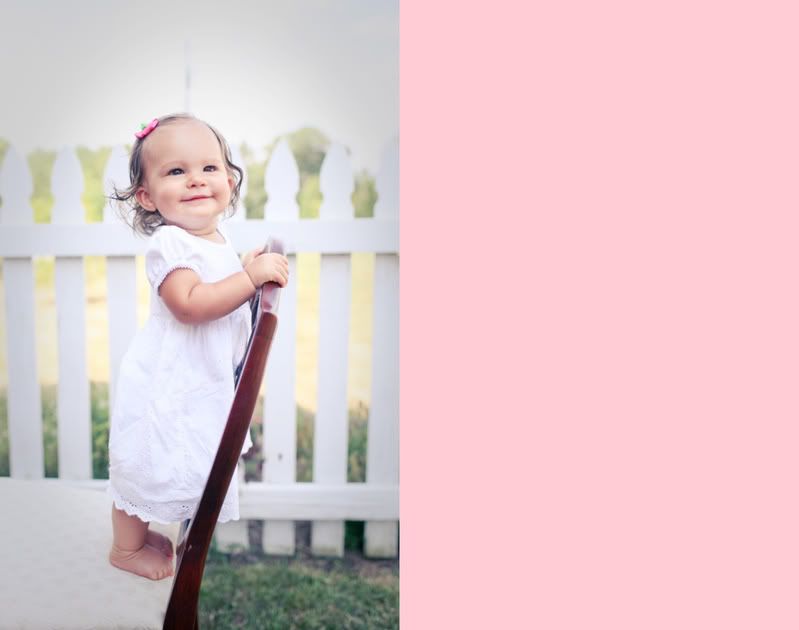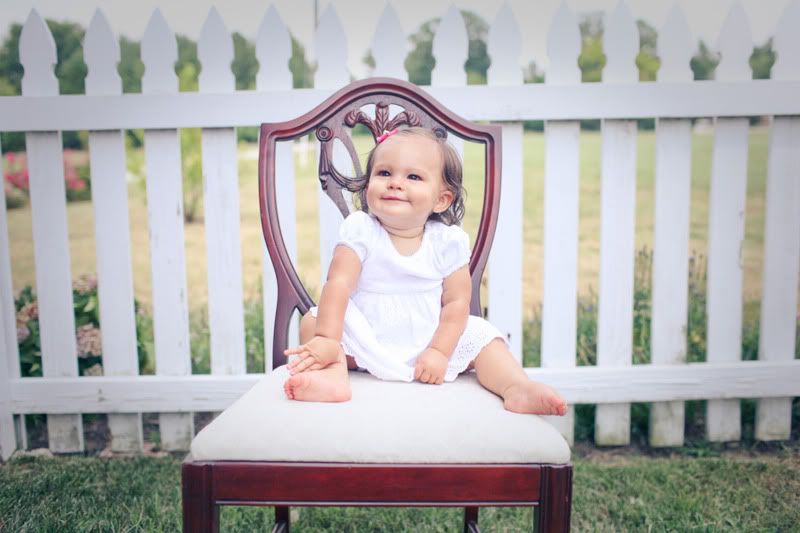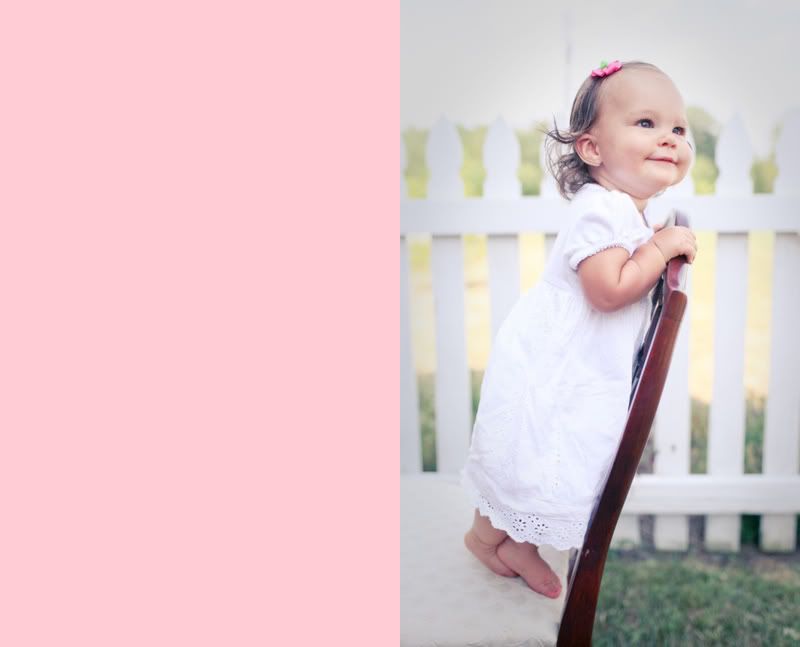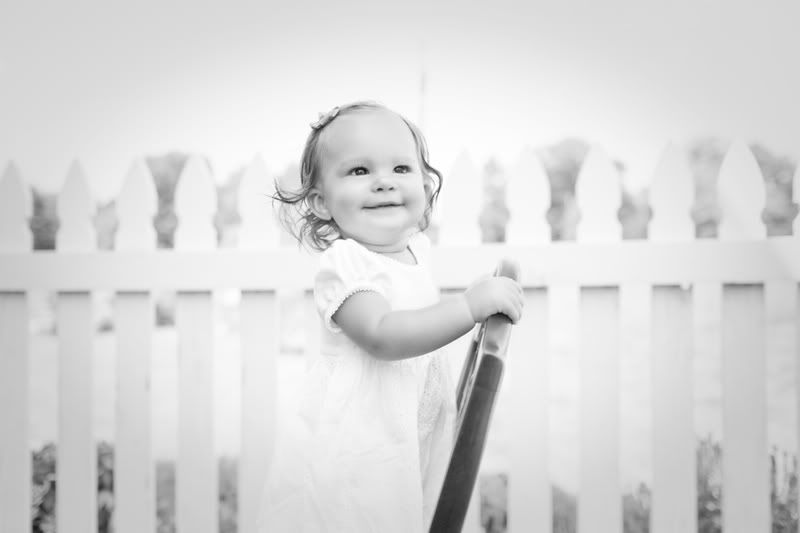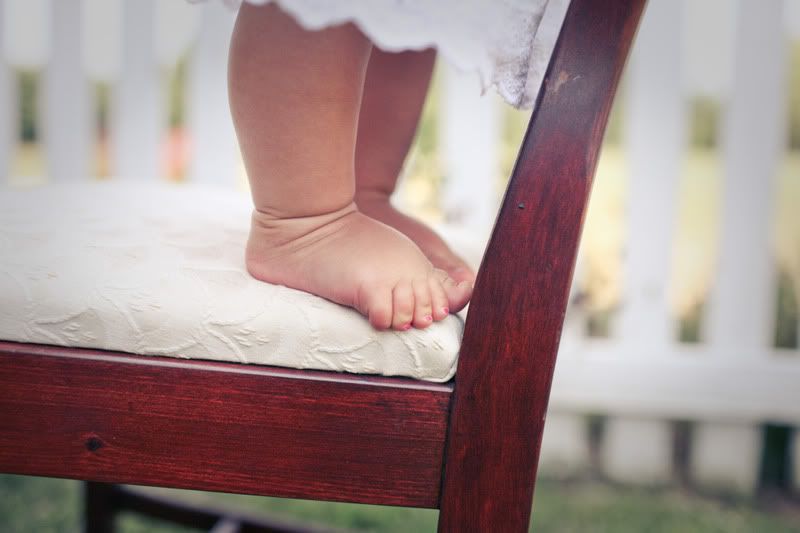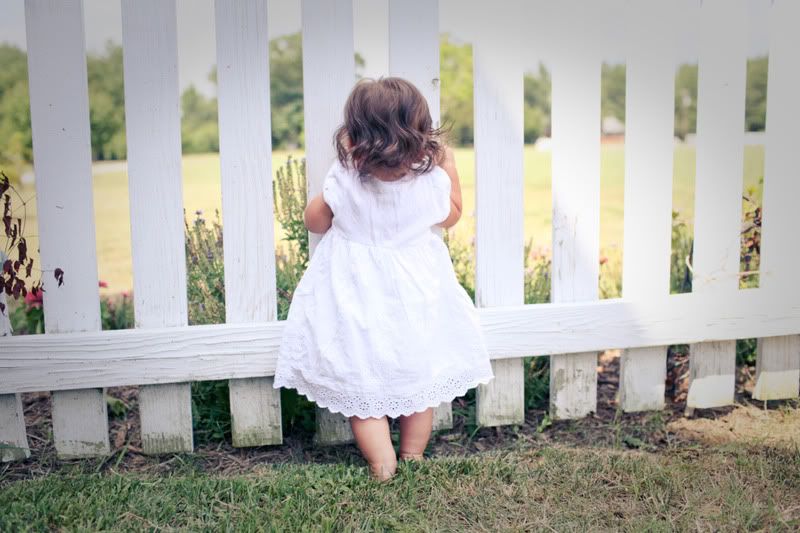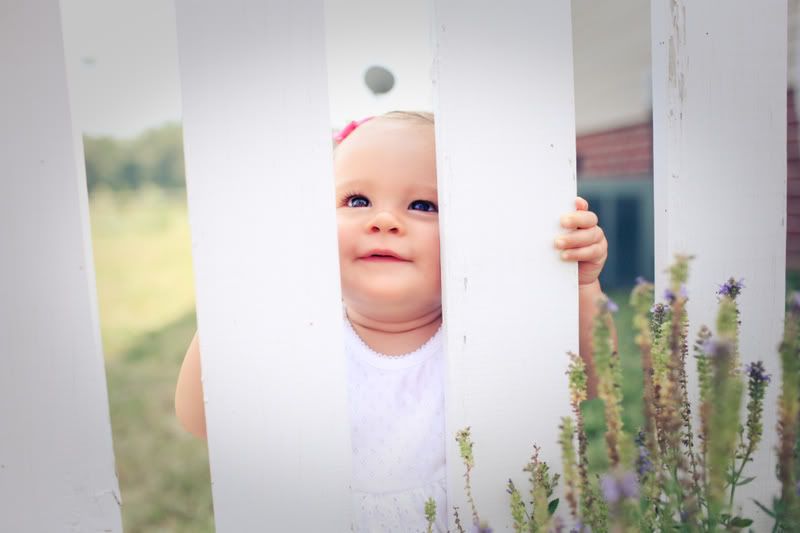 (if you look closely, you can see my bright orange shirt in her eyes)
It was getting a bit toasty, so we headed inside for a bit. Her daddy is a baseball coach so we wanted to use her very first baseball and mit.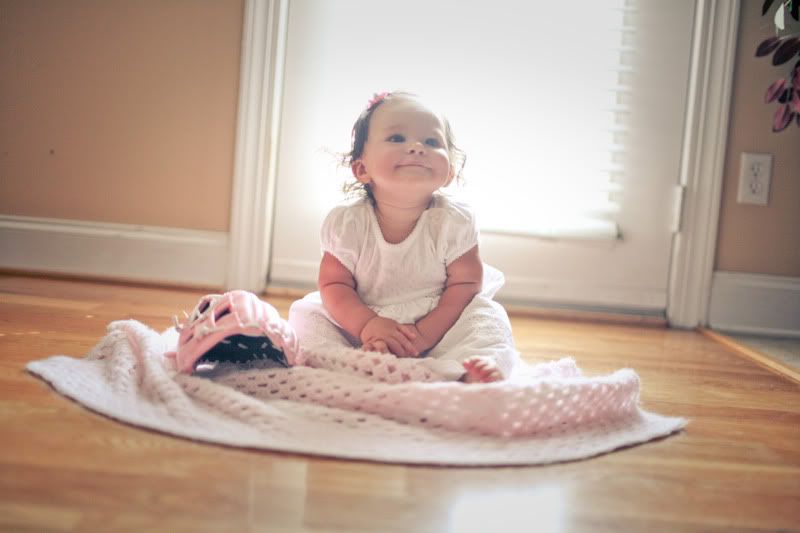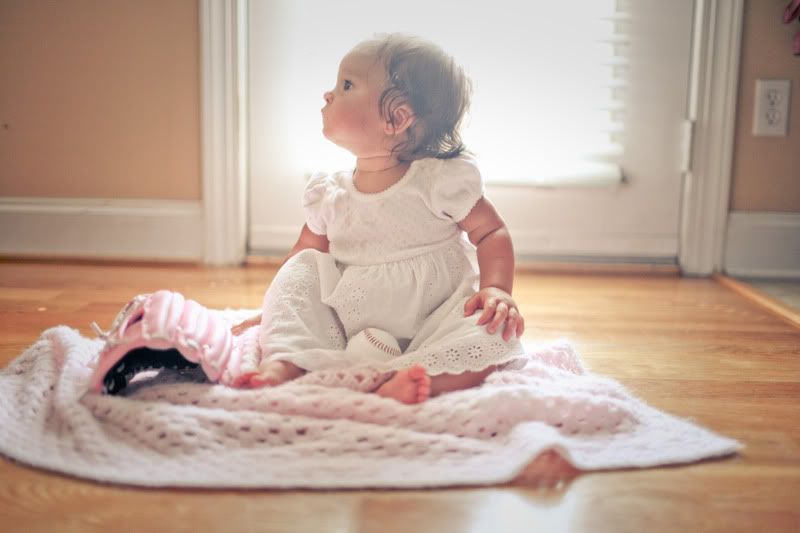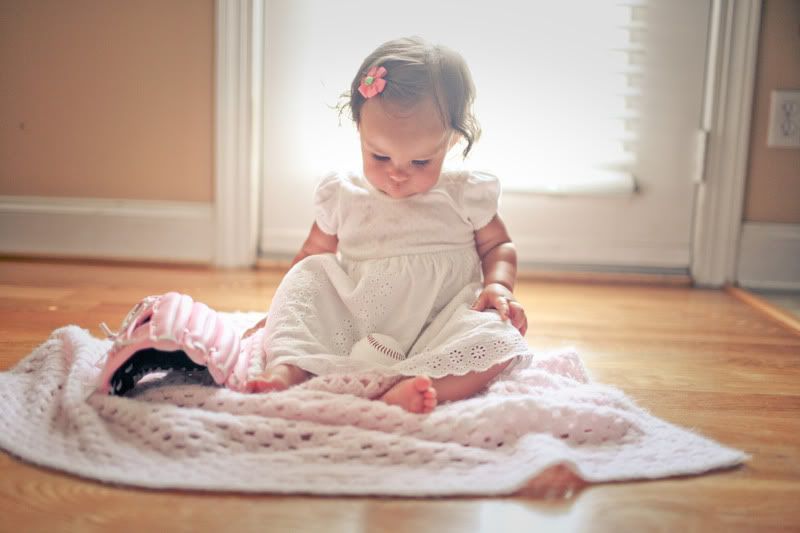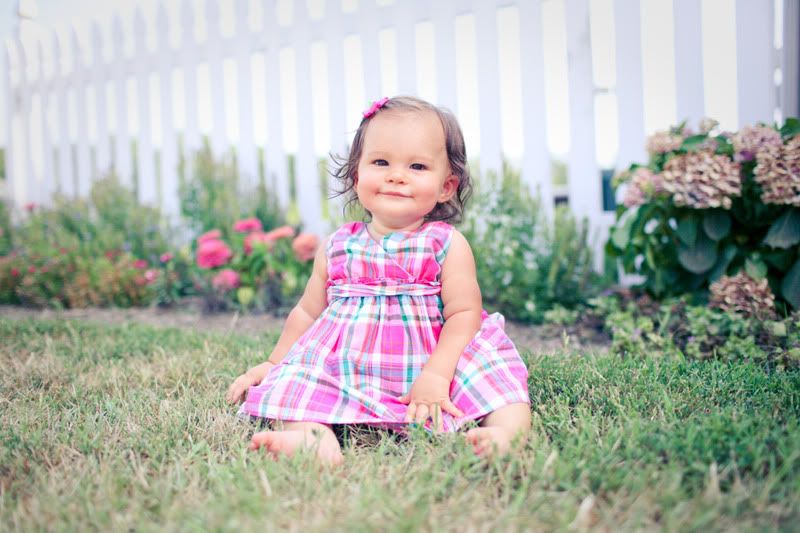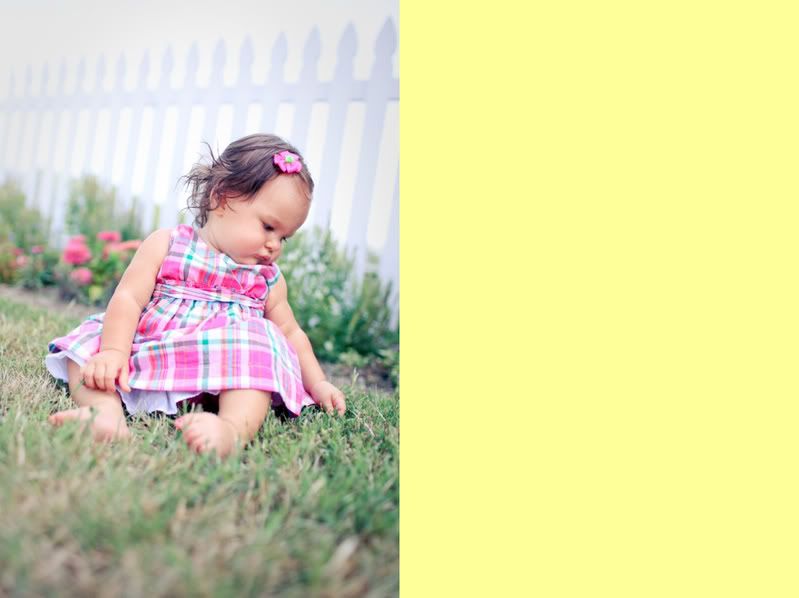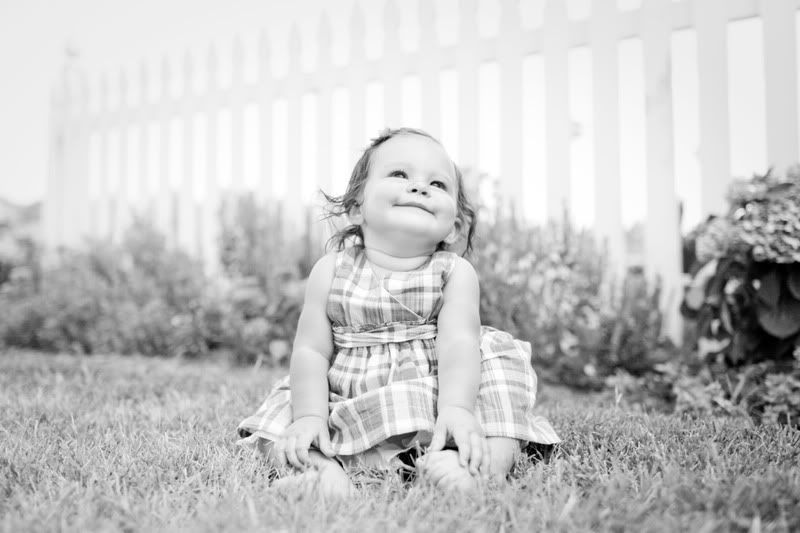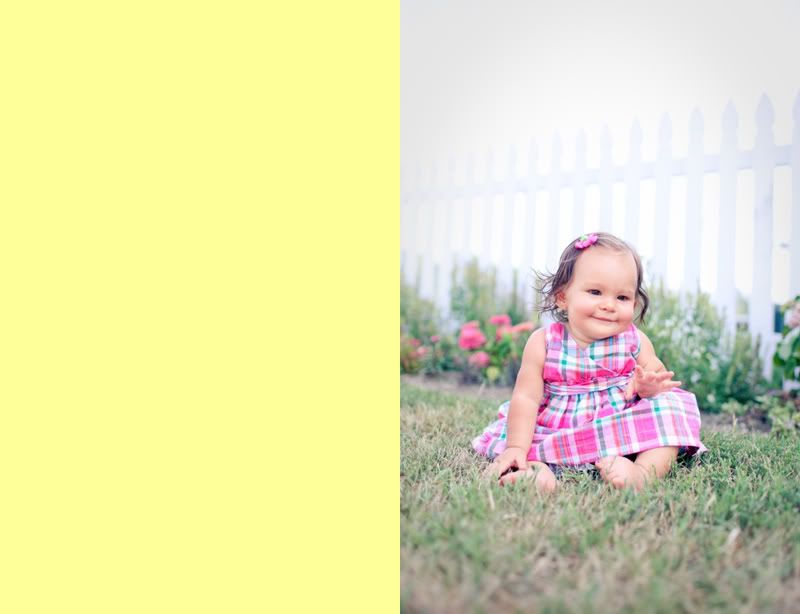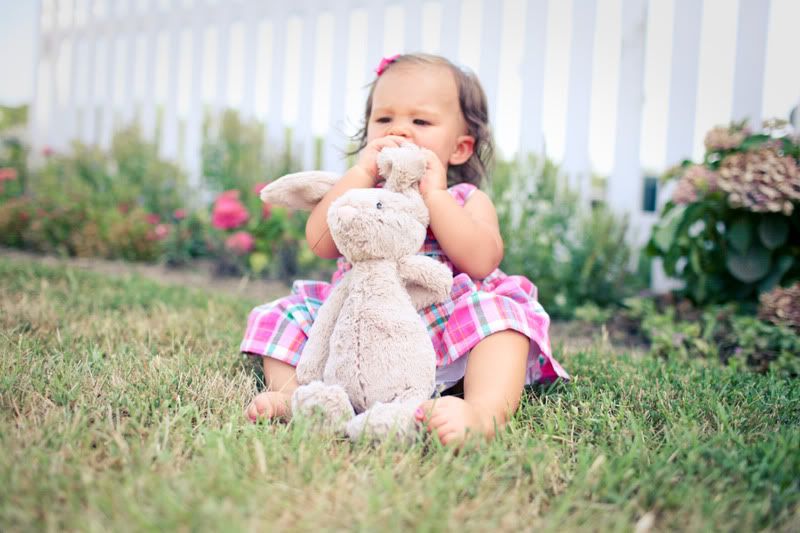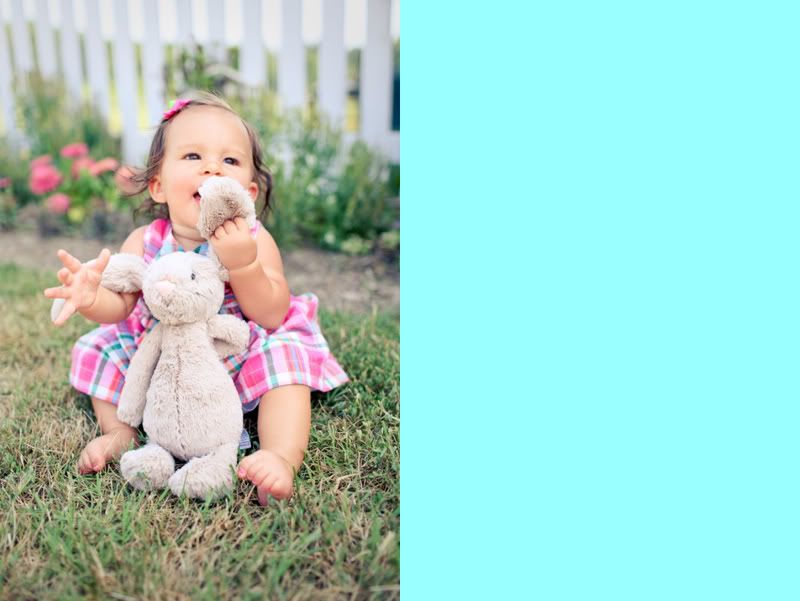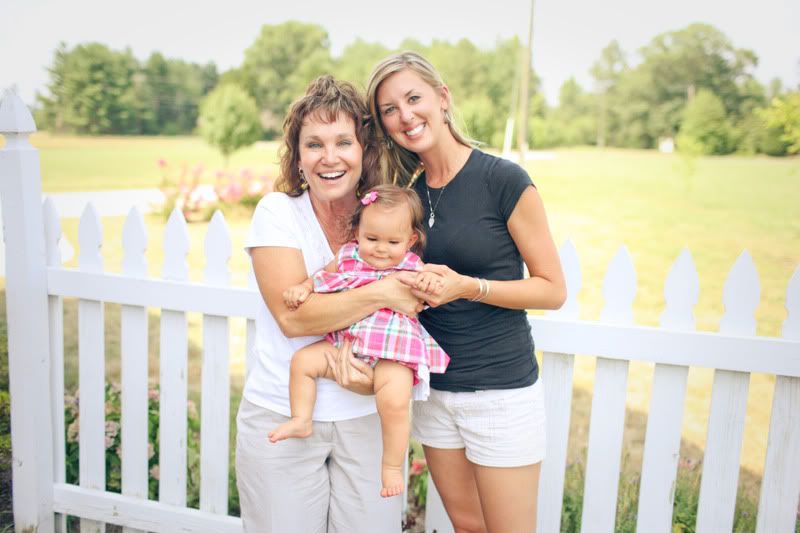 (grandma daniels (my aunt sharon), meredith & her hot momma kristin)