Christmas is full of fun things that don't cost a thing. Driving by to look at Christmas lights (ps send in your
entries
), decorating the Christmas tree (or as nick calls it, trimming...funny story. He kept saying that we needed to trim the tree and i kept thinking to myself..its an artificial tree....i don't think the branches have grown. yeeeah. not exactly literal) and my favorite, window shopping. It's a whole new world of possibilities and if you're like me, its the most reality you'll get :)
Here is my dream Christmas list and if I could afford it, I would buy you all your very own dream list. And just as a side note, home-made is the way to go this year. That is being saved for a post in the next couple of weeks.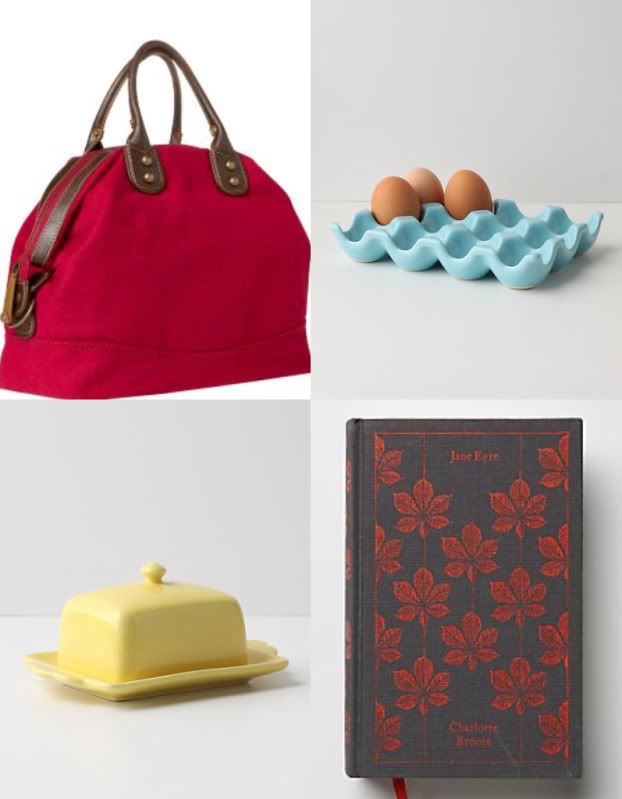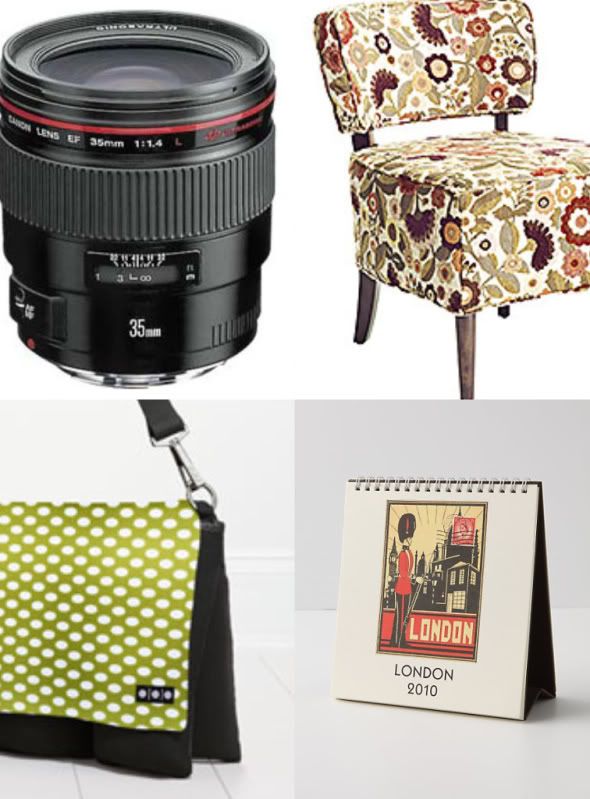 from L-R
purse/tote/wallet junkie-red wool duffle bag
Gap
for my future fridge-farmer's egg crate.
Anthropologie
for the future butter that will go in my future fridge-butter dish
Anthropologie
one of my favorite novels that i happen to not own-jane eyre
Anthopologie
or
Urban
the sweet magic class of a canon 35mm l-series 1.4
Amazon
a pretty little lola chair for my future office space
Pier 1
Jessia Claire is a genius-Shootsac
shootsac.com
a new 2010 calendar, much like my 2009 birds & nests one.
Anthropologie
kind of sensing an anthro-theme here.
Merry Christmas & Happy window shopping!