wow-what a weekend. I was so tired Saturday night that I practically fell asleep at dinner. That would been quite a sight....BAM! (head falls into baked ziti)
Although tiring, definitely a fabulous weekend of photos. I will never get tired of these smiles.
Let's start off this three day work week with a couple of cuties....who happen to be brothers and my cousins :)
Carter. 4 year old handful of trouble. big fan of green.
Zackary. 5 year old big brother. even bigger fan of red.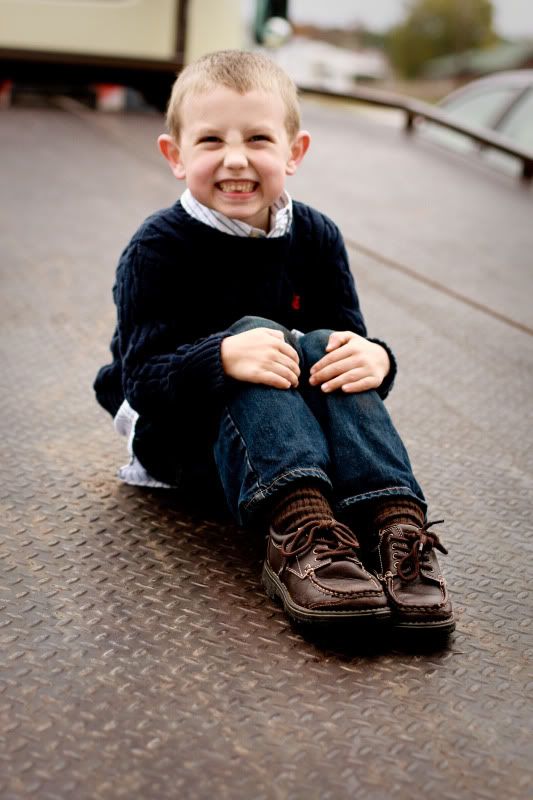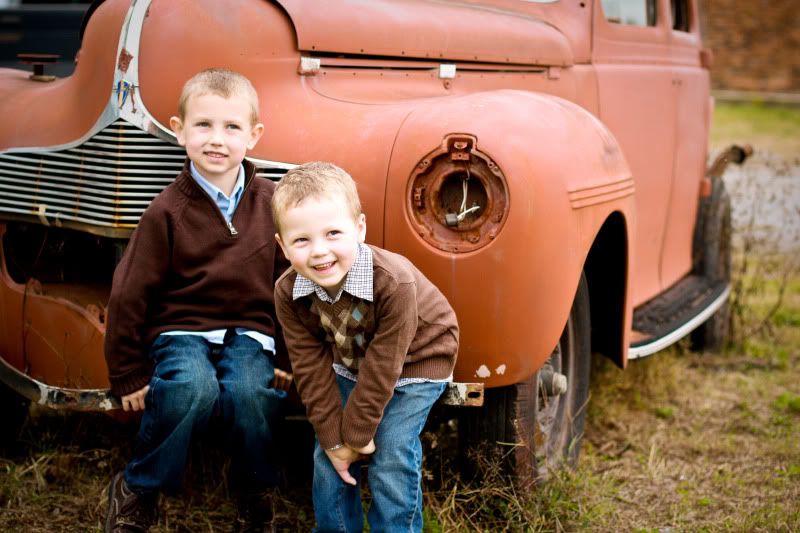 They were so fascinated by these railroad ties.
If you ever have a hard time getting your kids comfy with the camera, try the 'make a scared face' game. worked for me!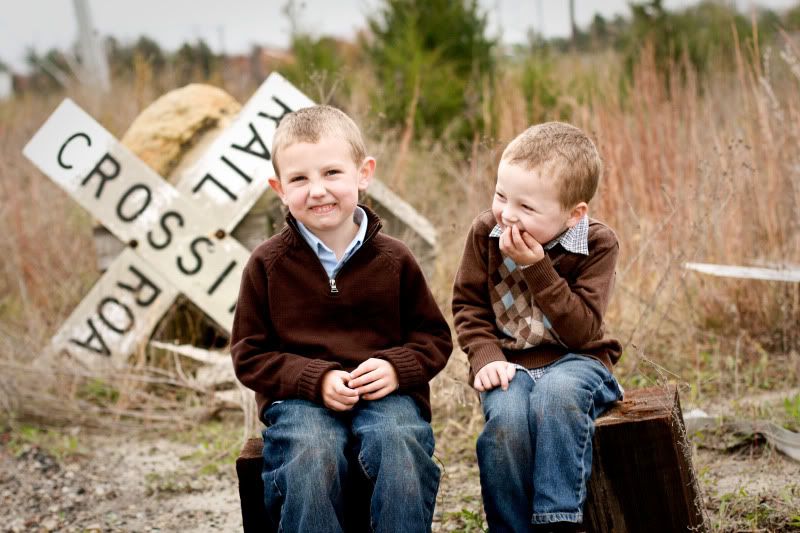 and the...'show me how strong you are' game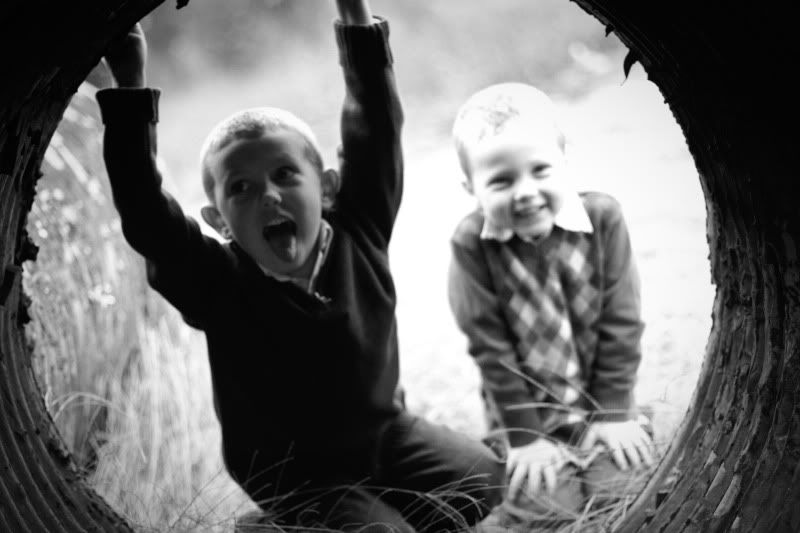 or...the '1, 2, 3 turn around and tickle' game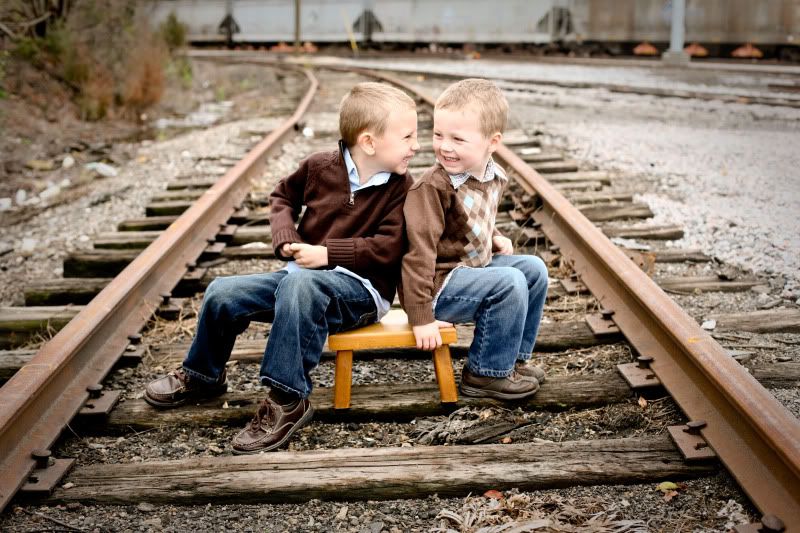 I call this the orphan pose. carter looks so discontent.
very dangerous....and quite the thrill. enjoy your monday faithful blog readers :)