There is something so gratifying about crossing something off of your to-do list. I'm one of those people who writes something down I've already done just to cross it off. loser? i think yes.
Come on, you know you do it too.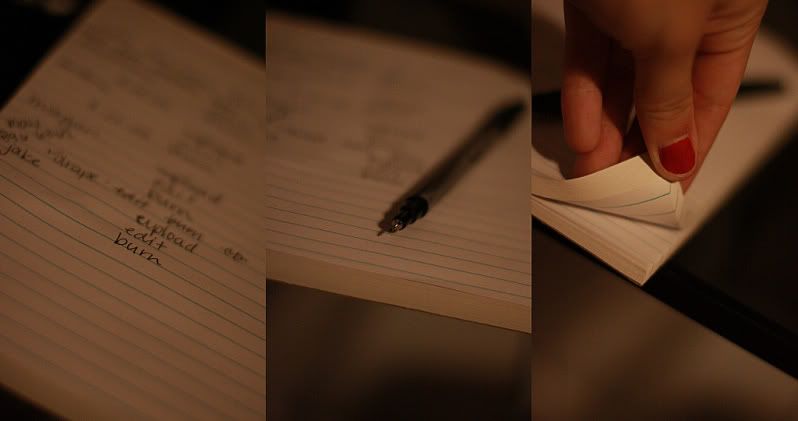 want to feel extremely accomplished? set a few very attainable goals for your week. map them out by monday through friday agendas, check them off as they are finished and watch your productivity level sky rocket.
it works for me! have a productive monday!