About 8 years ago, I read an article from Brio Magazine. I was hooked. 3 months after I subscribed..well..my mom subscribed...in my..ehhh...12th issue? I read an article about requesting a pen pal. You would send in your information (name, birthday, common interests) and they would match you up with one of their other Brio subscribers to send letters to.

Fast forward two weeks------------------------------letter in the mail.
Who is it from? Julie M. Aseltine. We wrote about silly things like what foods we liked, our favorite color and how annoying our brother (her) and sisters (me) were. We were young and thought it was absolutely wonderful to have someone on the other side of the country that cared about us. Did I mention she is from Huntington Beach California? Well she is and our birthdays are on the same day. We both just turned 21. Cool, huh?
Now I go onto the more exciting part of the story. We still write...we still send
hand-written
letters and photos...we still acknowledge birthdays and christmas and whatever kind of holiday thats important to us with small gifts and encouragement. I have never heard her voice, seen her in person but I know she is beautiful...on the inside and out. She knows me well and I know her just as well. I know that she's a bit stubborn, she adores all that is nature and bikes and she has dreams higher than the sky. She's strong, brave and can climb a mountain in .27 seconds. okay...not really but she's an awesome rock climber'ist. ha.
Cue Julie.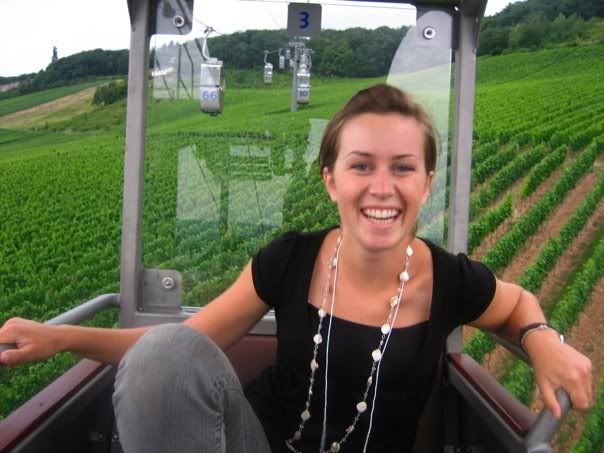 She's a heartbreaker. Beautiful, Huh?
Today when I got home...after several months of hearing from her little, I walked in my room to a beautiful package just waiting to be opened. Inside....this.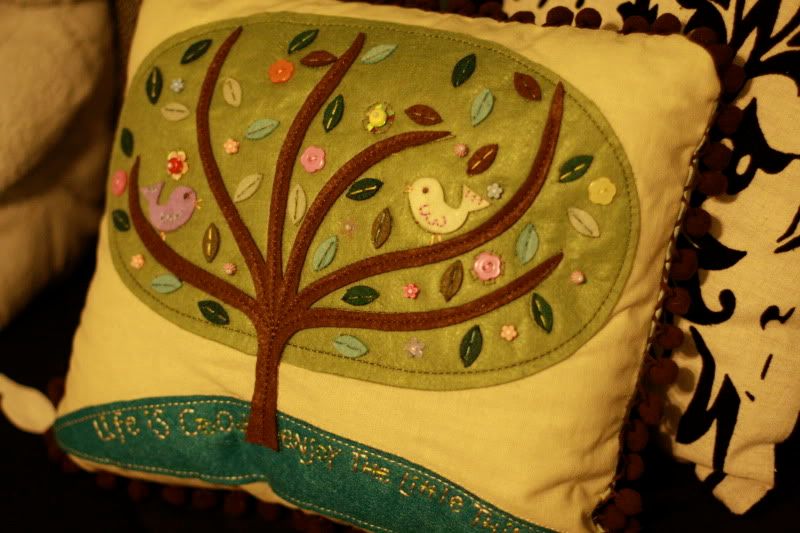 This may not be that big of a deal to anyone else but it is to me. I love buttons, birds, trees and it matches perfectly in my room.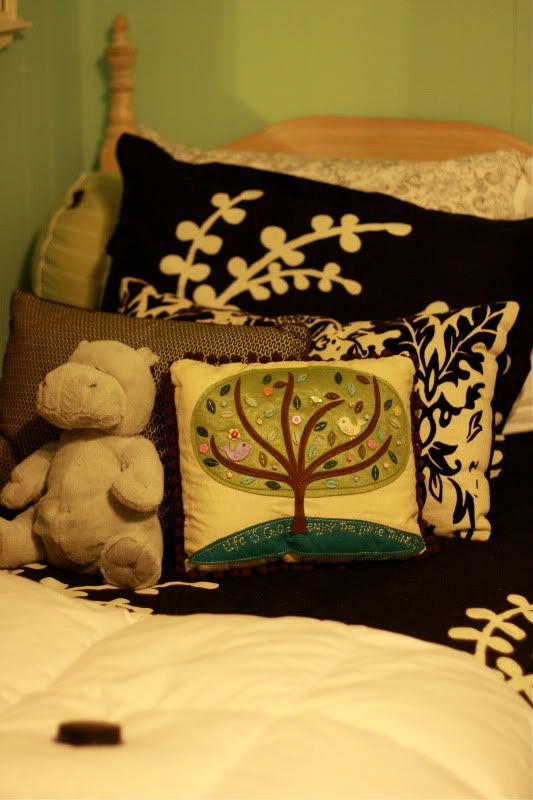 -doesnt it look fabulous on my bed beside Lucy?-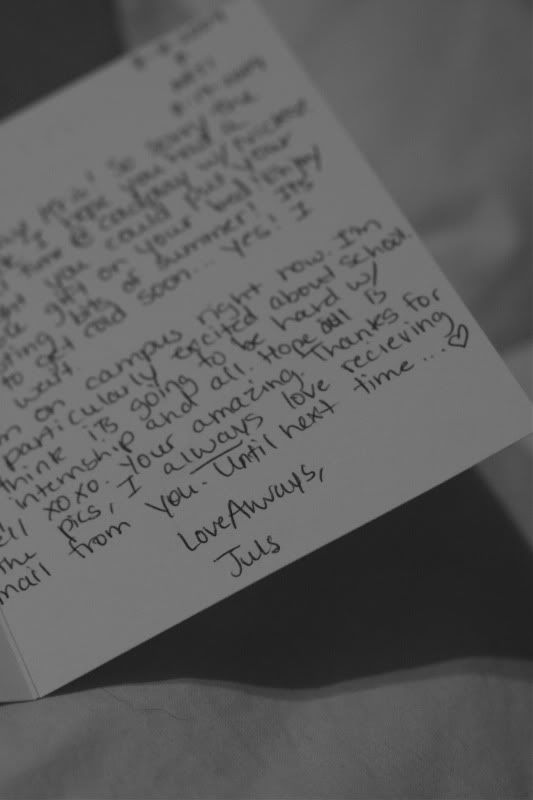 and as always, a handwritten note.
I love you, Julie :)