from the top. go to lowes. buy some aspen, 3 2x4's, brushes and some classy polyurethane. Stick it in your car.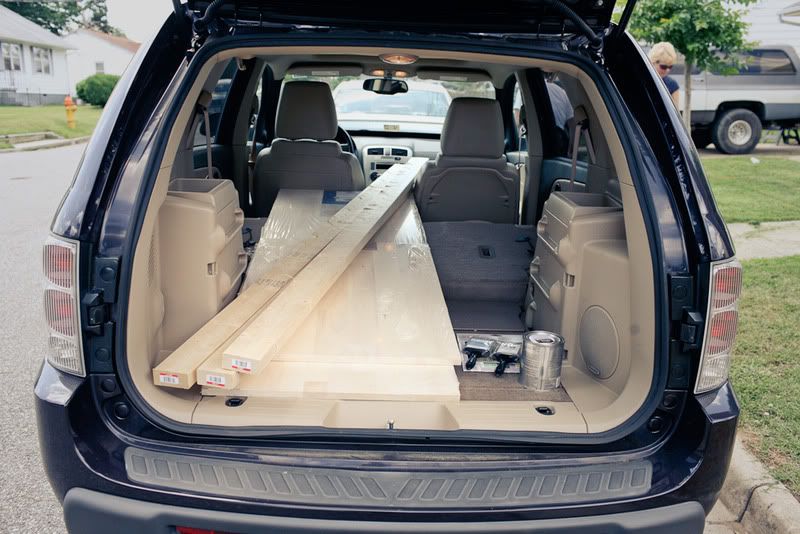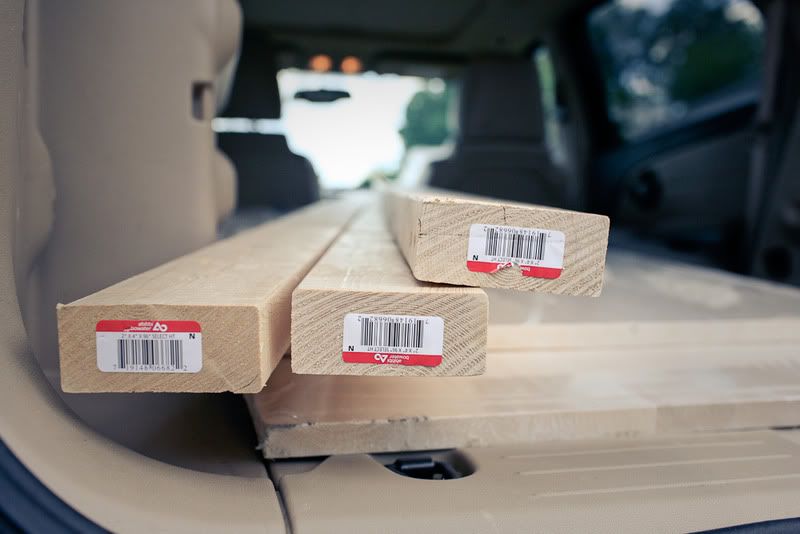 Since this desk is meant to scream minimalist, your basic structure consists of 2x4's and the desktop.....the aspen. Sand the top & sides of the aspen really well until smooth then coat with a light coat of poly. I repeated this step slowly 4 times. also, depending on your shiny preference.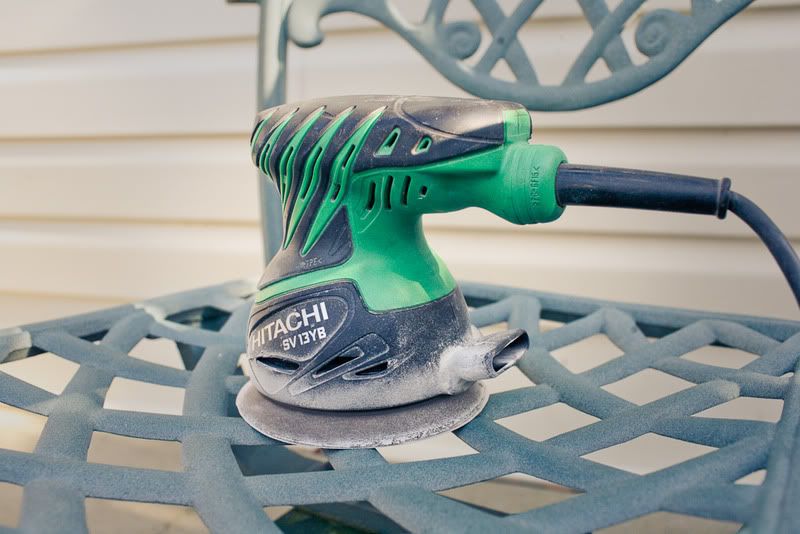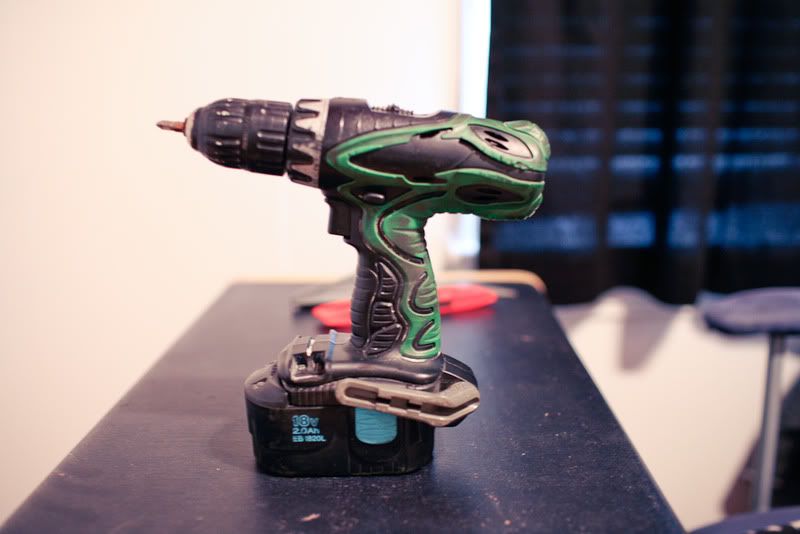 Once your surface is in tip top shape, you're ready to mount. You will need two L brackets for a standard 27" piece of aspen. Each bracket will take three pieces: two 22"'s and an 18".When attaching your 2x4's to the wall, locating studs are always a super fantastic idea. If your walls are vintage paneling and your homes original contractor was a bit dopey in the metric area........guess.
After working out a few kinks depending on your office preferences, we have an office.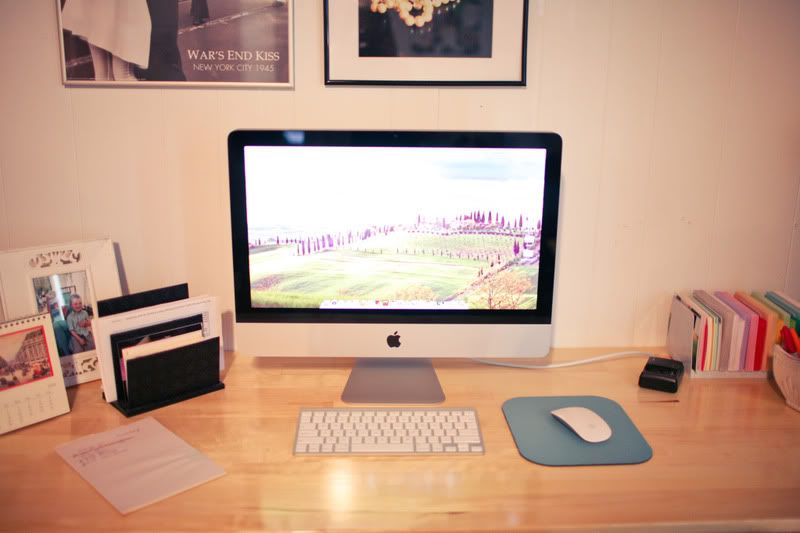 I was going to blog my pretty new desktop separately, but it kind of fits in with the whole desk thing....right?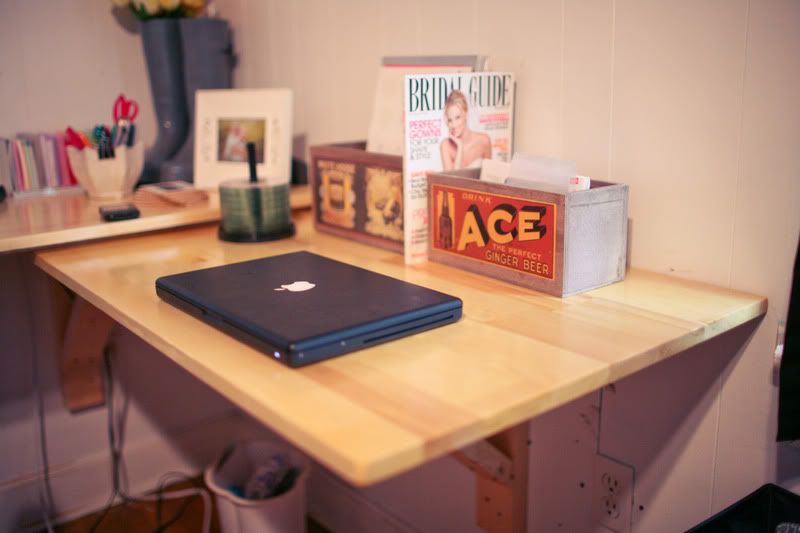 (before you think i'm wedding crazed....that magazine is strictly inspirational. no, really)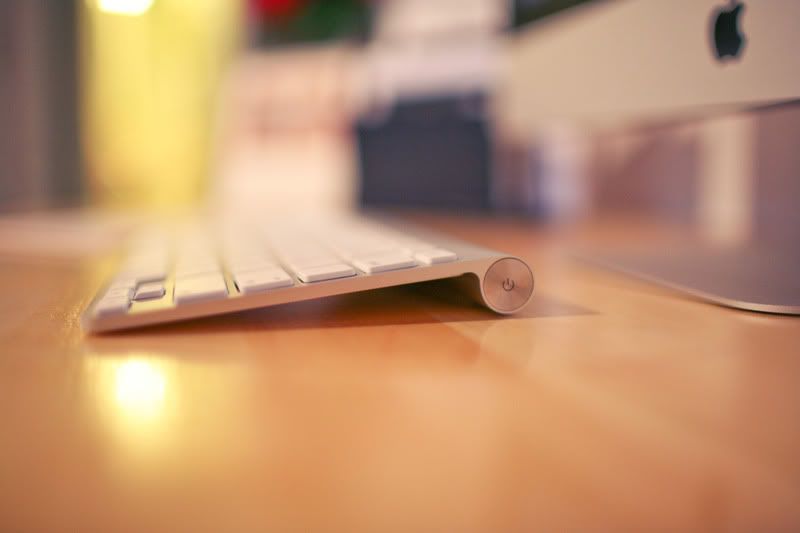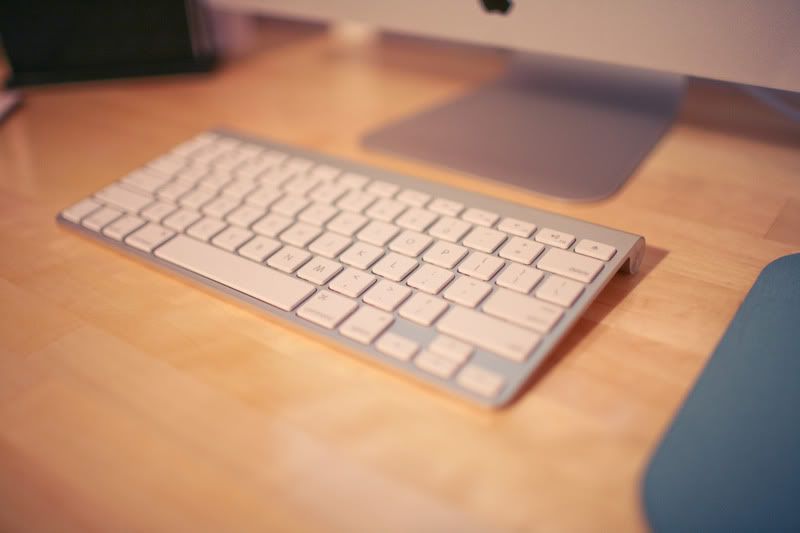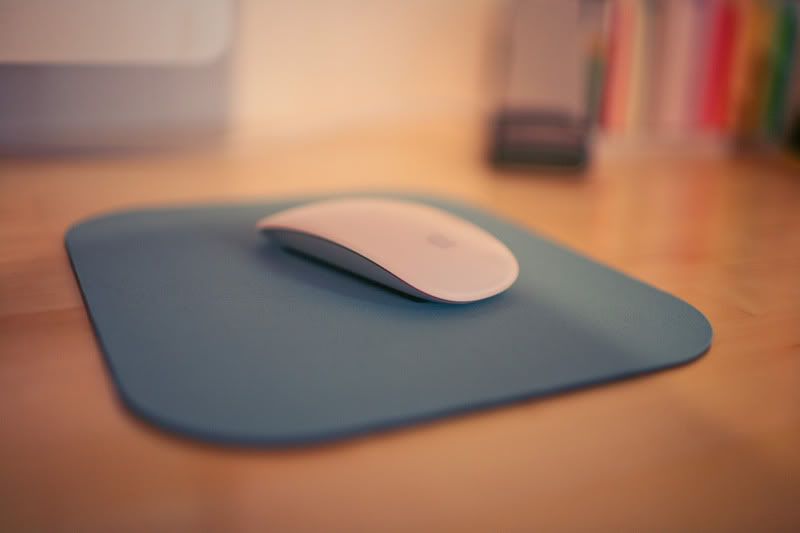 i love power tools!